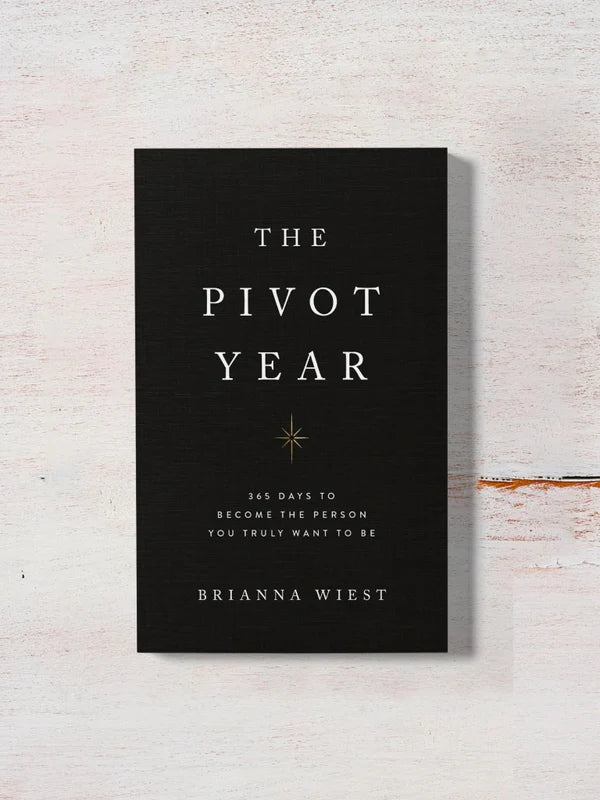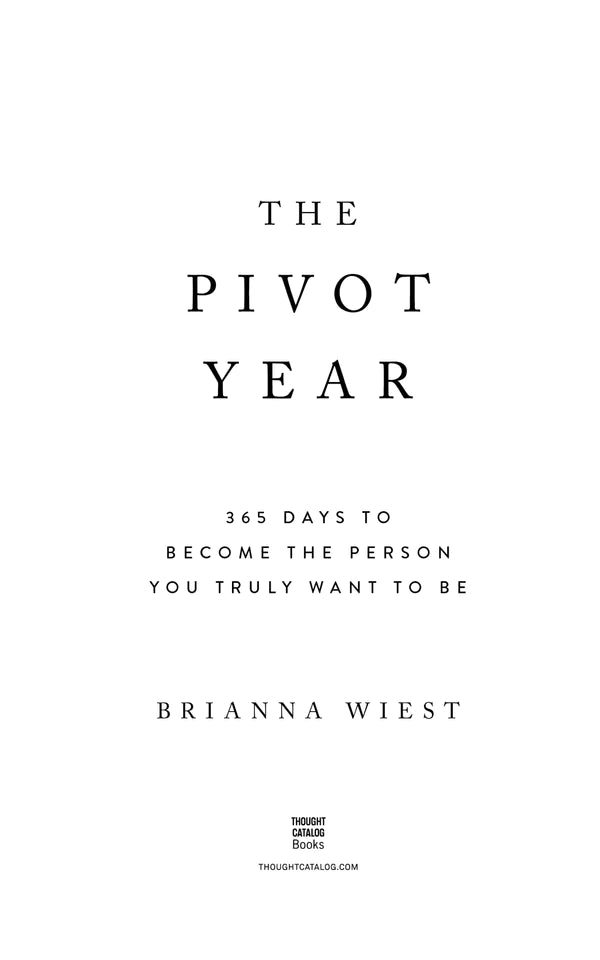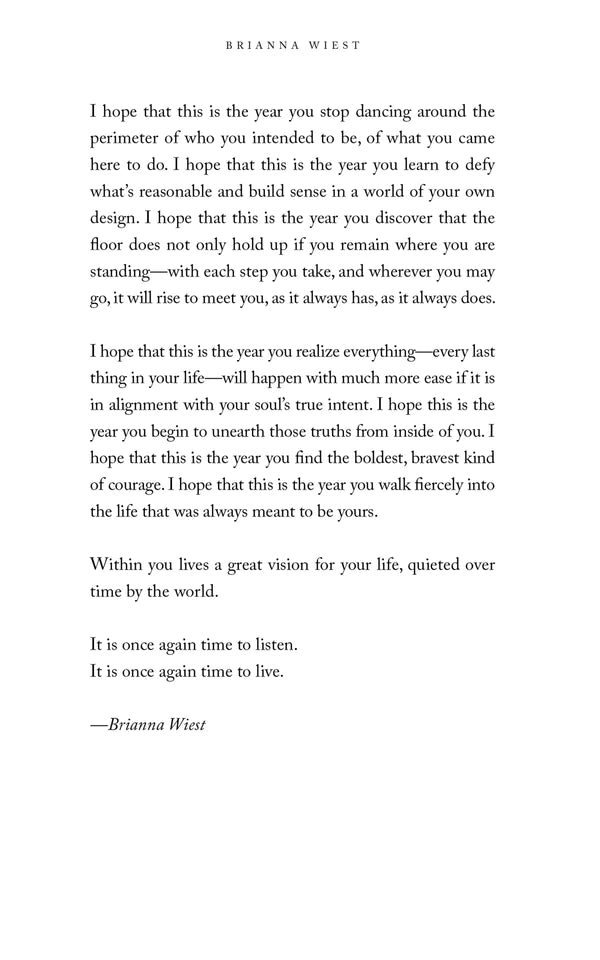 The Pivot Year by Brianna Wiest
The Pivot Year is a book that offers daily meditations and practical advice for individuals going through a transition period or seeking personal development. Written by Brianna Wiest, a bestselling author known for her insightful works such as 101 Essays That Will Change The Way You Think" and "The Mountain Is You " this book is a valuable resource for self-help enthusiasts.

If you find yourself in a pivot period still bridging the space between where you are and where you want to be this book will guide you towards finding the courage to become the person you've always wanted to be. It reminds you that the potential for growth and transformation already exists within you.

With 365 daily meditations The Pivot Year provides a year-long journey of self-discovery and self-improvement. Each meditation encourages you to act consistently on what your heart already knows it wants to do. Whether you're looking for inspiration guidance or practical advice this book has it all.

Join the countless readers who have found solace and motivation in Brianna Wiest's words. Let The Pivot Year be your companion as you navigate through life's transitions and embark on a path of personal growth.
The Pivot Year by Brianna Wiest
Shipping
Fast shipping
All orders are dispatched within 24 hours (excluding weekend orders or orders made late on Fridays). Shipping usually takes about 1-3 days NZ wide. Rural delivery's may take longer.
Get in touch
For any questions or queries
please email
shop@thedecorroom.nz