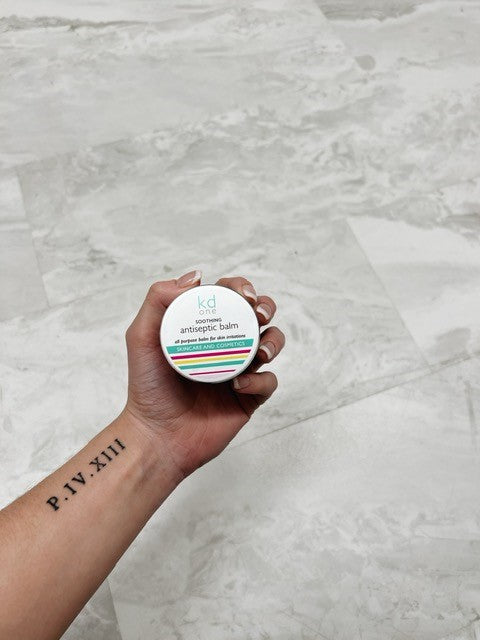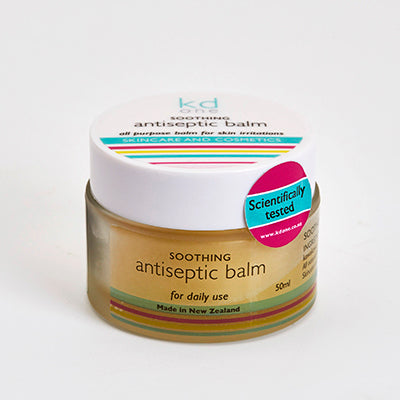 KD ONE SOOTHING ANTISEPTIC BALM 50ML
Shields, soothes, helps prevent against rashes for sensitive bottoms. With the natural beeswax to protect and repel water, a great barrier for those wet areas. The healing qualities of Manuka Honey UMF16+ and other great soothers and healers. No preservatives required and no synthetics needed for this product.

50 gms

This all natural product combines UMF 16+ Manuka Honey, Bees Wax, Vitamin E and Calendula to soothe and protect skin that is prone to chaffing, irritation and eczema. This is a great all round balm for all types of skin irritation, including sunburn and insect bites, and it is also suitable as a chamois cream for sports like cycling and running.
KD ONE SOOTHING ANTISEPTIC BALM 50ML
Shipping
Fast shipping
All orders are dispatched within 24 hours (excluding weekend orders or orders made late on Fridays). Shipping usually takes about 1-3 days NZ wide. Rural delivery's may take longer.
Get in touch
For any questions or queries
please email
shop@thedecorroom.nz