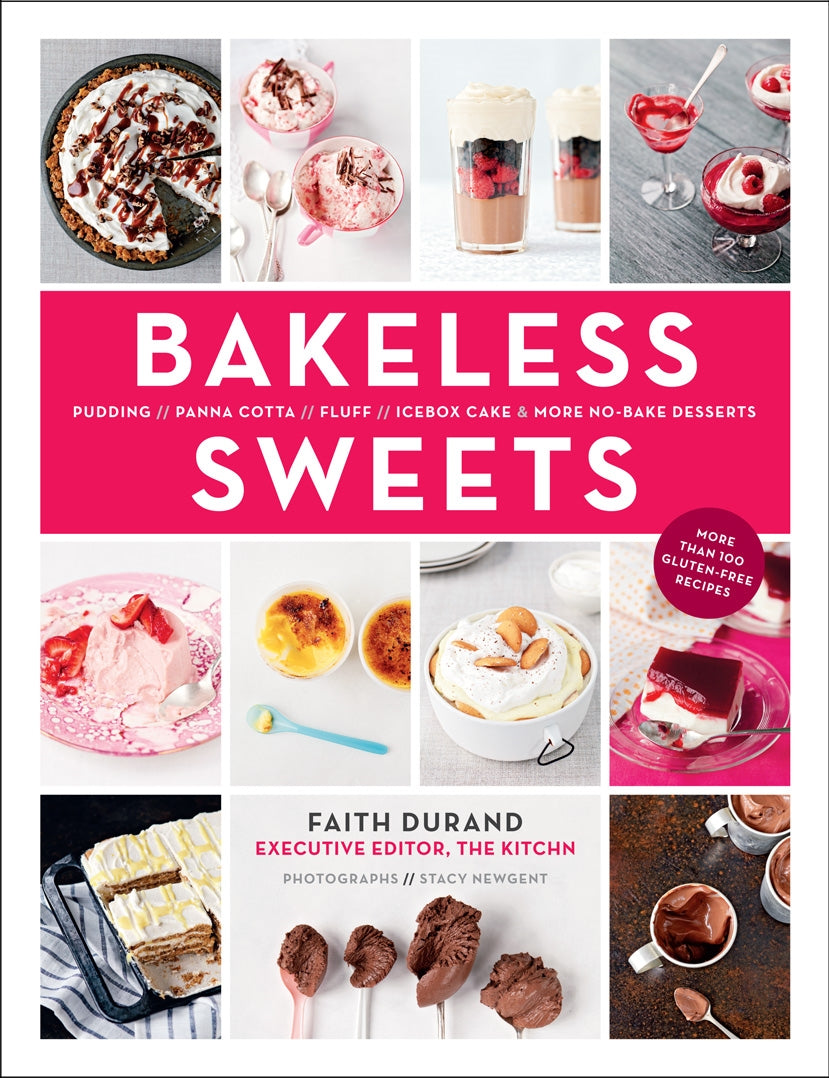 Bakeless Sweets by Faith Durand
Description
Dessert usually makes the home cook think of turning on the oven and setting aside several hours for baking and cooling. Not so fast! Here are 125 recipes for delicious desserts to be made without turning on the oven. From Rich Chocolate Custard to Double Cream Coconut Pudding to Peach and Buttermilk Panna Cotta to Triple Chocolate Cream Icebox Cake, there is something here for everyone. These are easy, quick recipes perfect for a quick weeknight dessert, weekend get-together, or a special occasion. Chapters include Stirred Puddings and Custards; Rice, Tapioca, and Whole-Grain Puddings; Panna Cotta and Gelled Puddings; Natural Fruit Jellies; Whipped Cream Desserts and Fluffs; and Icebox Cakes and Pies.
Praise for Bakeless Sweets:
"Bakeless Sweets is full of high-impact, low-maintenance recipes that will charm family and friends. The book itself is a tasty morsel, with recipes that work, photos that inspire, and budinos that will make you blush. I wanted to eat the pages right off the spine. Unlike other dessert cookbooks out there, everything you make from this book will look exactly like the photos-and each bite will make you swoon."
-Jeni Britton Bauer, founder of Jeni's Splendid Ice Creams and author of Jeni's Splendid Ice Creams at Home
"From pudding to panna cotta, chilly ice box c
Bakeless Sweets by Faith Durand
Shipping
Fast shipping
All orders are dispatched within 24 hours (excluding weekend orders or orders made late on Fridays). Shipping usually takes about 1-3 days NZ wide. Rural delivery's may take longer.
Get in touch
For any questions or queries
please email
shop@thedecorroom.nz